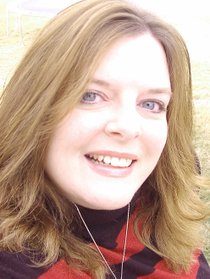 Recent Stories
Once again, a job move has thwarted the efforts of Mountain View School District 244 to retain a board member.

Two new faces have joined the ranks at Kids Klub, Inc., this year. Anissa Burgess and Abigail Cartright were hired as employees for the youth development program for the 2014-15 school year.
If things go as planned, Kooskia's Syringa Clinic will be seeing a facelift.
It's Your Business
Syringa Hospital & Clinics is hosting a free car seat fitting in the Soltman Center parking lot Saturday, Sept. 27, 10 a.m. – 2 p.m. Certified volunteers will be available to make sure kids fit and sit in their car seats properly, to ensure the seats work to their full potential.

Goal is 1 million
Junior Krystin Uhlenkott is helping bring awareness to the Ronald McDonald House in a big way.
Women — mark your calendars for Wednesday, Oct 15, noon at the Soltman Center. St. Joseph radiologist Dr. Luke Grauke will speak on breast health. This is for all ages and the event will include refreshments and silicone breasts to see and feel.

We've all heard that change is good. At least we can agree it's inevitable, right?

'We saw the [GHS] sign'
As the '80s lyrics go, "I saw the sign. I opened up my eyes and saw the sign." A new brightly-painted sign at Grangeville High School is hard to miss. And that's a good thing.

The removal of two large trees – one cottonwood and one maple – in front of Syringa Hospital last week is the beginning phase of renovation plans for the facility.
Book includes local sports figures
Think you know sports history? Come up against Lewiston's Dick Riggs and you just may change your position.