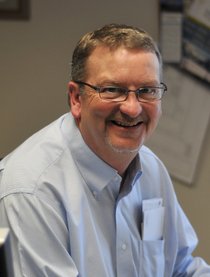 Recent Stories
Newspaper people can be a little self-important at times: We get to spout on about how we would change things if we were in charge and, at times, we get to choose who we congratulate. We also use up newsprint and black ink when we retire.
Letters to Santa has been an annual project for this publisher for 40 years—of course a much shorter span of time than the Free Press—but 40 years must prove that I'm a bit of an 'ol softy (Please St. Nick, don't let my co-workers know of this trait.)
So the Idaho County Commission isn't a big enough stage for Jim Chmelik? The District III commissioner's decision to make a run for Idaho's lieutenant governor shouldn't be a surprise to those who voted the Cottonwood Republican into office, but they have all the right to be dismayed. His views have had generous access to this page, even allowing for the rhetoric to continue after his submissions went well beyond the well-being of Idaho County, an obvious attempt to build name recognition to Republicans statewide.