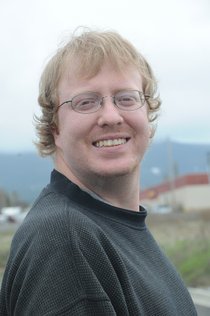 Recent Stories
Idaho County has long sought federal dollars to fund work to create firebreaks in between Harpster and the Golden Hills, Idaho County Fire Mitigation Department head Randy Doman said last Thursday, May 21. With a grant now in place, work began Monday, May 25.
Several million dollars of state highway projects are planned for Grangeville tentatively next summer.

The most recent South Fork Clearwater River harvest report estimated the chinook salmon catch rate at less than eight hours per keeper while anglers on the Salmon and Little Salmon rivers totaled more than 800 keepers May 11-17.
A last-minute injury withdrawal will have Grangeville's Sarah Wilson competing this weekend at Vallivue High School in place of teammate Savannah Thanstrom, who placed second in the district's girls singles bracket. The state bracket was announced Wednesday morning.
The Bureau of Land Management's Cottonwood Field Office is asking for public comments by mid-June regarding a 36-acre parcel just north of Time Zone Bridge.

The Maniacs occasionally got the better of Grangeville in boys team sports earlier this year and had the GHS baseball team's number all spring. With a walk-off mercy rule victory over Kendrick on the second day of District II tournament play, the Bulldogs gave themselves a shot at reaching the state tournament. But the second post-season Bulldogs-Maniacs encounter in as many days ended with Grangeville's hitters again stumped by Orofino's pitching.

For many of the dozens of area athletes who qualified to compete at the state track and field meet at Middle- ton this weekend, earning a trip to state counts as a major triumph. For the best of the best in Idaho County, qualifying is a mile-marker on the way to the apex goal: a state title.

It's tournament time, and this year's tournaments will be held in Orofino.

On a day that athletes from across the region marked outstanding performances, several of Grangeville's set new personal records and others from across Idaho County proved their places among North Central Idaho's elite.

The kids' stick horse race is back and there's plenty of action for the adults this weekend, too.