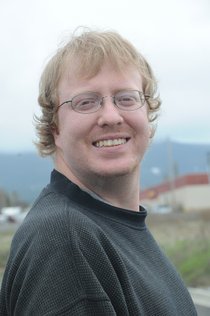 Recent Stories
Track & Field
The Clearwater Valley boys placed third as a team behind Deer Park and Troy last Saturday, March 18, and the CV girls took fourth behind three out-of-state teams.
Track & Field
For so many Grangeville track and field athletes, the competition last Saturday, March 18, was their first.

Baseball
Clearwater Valley handed opening day starter Keiran Owens a 7-0 lead two innings into the Rams' first game of the season. But in the course of hosting Grangeville, CV's bats went quiet last Tuesday afternoon, March 14.

With about an inch of rain thought to be on the way, National Weather Service forecasters are anticipating bigger trouble may come from area rivers and creeks this weekend than has been seen already.

A new "official website of Grangeville High School Bulldogs athletics" is now the place where the school's sports calendars are being maintained online. The clearinghouse for online schedule information previously accessed through schedulestar.com now redirects to ghsathletics.org.

The Prairie boys once again took Lapwai down to the final minute, but having shocked the state's top-ranked 1AD1 team during the district tournament, the Pirates fell to Lapwai 57-49 during the championship game last Saturday, March 4.
To govern or not to govern: that is the question about a current plan to modernize the sewer system. It's not yet clear when Elk City Water and Sewer Association (ECWSA) members will make their choice.
A Forest Service project that could help harden the Orogrande community against wildfire is tied up in court and Idaho's executive branch is stepping in. Gov. Butch Otter has moved to intervene as a defendant in a lawsuit Friends of the Clearwater filed late last year.

ZUMWALT WINS
Consider the moment Frankie Zumwalt became a state champion wrestler.
Editorial
This month, there's a bill that would enshrine law enforcement video — dashcam video and body camera video — in public records law. If it becomes law, this bill would hold county law enforcement videos to different standards than a county's paper records.