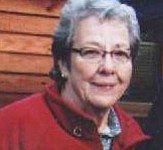 Harpster, Idaho
On July 14, 1935, in Weiser, Idaho, Ellen Bessie Roberts, a two-pound baby girl was delivered at home by the visiting country doctor, to Hop and Myrtle (Hopper) Roberts. Ellen was premature and too fragile to be moved to the ...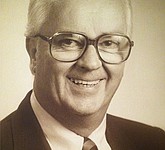 Bothell, Wash.
Clair Charles Inghram died Monday, Nov. 17, 2014, of kidney and heart failure at home with his family at his side. He was born at White's hospital in Lewiston, Idaho, on Feb. 20, 1929, the only son of Clarence and ...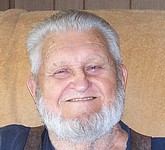 Elk City Idaho
Rolph Gunnar Olson, 91, passed away Nov. 18, 2014. He was born March 10, 1923, at Merced Falls, Calif., to Gunnar and Astrid Olson. The family moved to McCloud, Calif., in 1924. Rolph graduated from McCloud High School, June 6, ...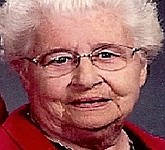 Grangeville, Idaho
Lois Litchfield, 84, passed away on Nov. 19, 2014, in Grangeville, Idaho. Lois, also known as "Shorty" by most, was born Oct. 31, 1930, to Golda and Claude Irwin in the Tolo Lake area west of Grangeville. She attended schools ...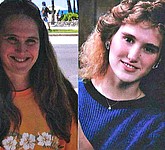 Helena, Mont.
On the evening of Nov. 5, 2014, Kimberly "Kim" Ann White, 44, passed away after a valiant battle with brain cancer. Even with her illness, the smile she was well-known for still often graced her face. Kim White was born ...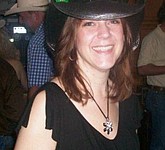 Roseville, Calif.
Melanie Kay Smith (Sonnenburg), 38, passed away on Sunday, Nov. 2, 2014. Melanie is survived by her mother, Rhonda Stockton; brother, Bill Stockton (Betsy); loving husband, Sjon; children, Devon Sonnenburg and Jamahl Drammeh; aunt, Marsha Cunningham; and many other extended ...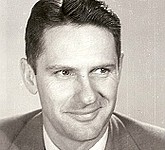 Grangeville, Idaho
C. William "Bill" Eimers, Sr., 92, of Grangeville, Idaho, passed away Tuesday, Nov. 4, 2014. Eimers was an educator for 36 years and was active in school and community affairs. Bill was born Nov. 20, 1921, in Grangeville, son of ...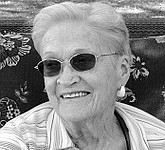 Grangeville, Idaho
Esther Marietta Cash, 94, passed quietly in the morning of Oct. 28, 2014, at Syringa Hospital. She was the sixth child of Lena (Loretta) Gunter and William Edward Curtis. She was born on a ridge between Sally Ann Creek and ...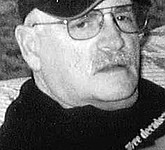 Moscow, Idaho
Michael Lee Corder, 74, of Moscow, Idaho, formerly of Grangeville, Idaho, died Tuesday, Oct. 28, 2014, at his home. Mike was born Oct. 11, 1940, in Helena, Ark. When he was an infant, he and his mother moved back to ...
Lucile, Idaho
Justin S. Mann, 49, died Oct. 22, 2014, in Seattle, Wash. He was born Nov. 10, 1964, to Larry and Frankie Mann in Arizona. He is survived by his wife, Lynda D. Mann, of Lucile, Idaho; daughter, Samantha Bybee, of ...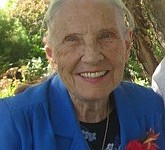 Grangeville, Idaho
Joyce Elaine Altman, 89, of Grangeville, Idaho, died Thursday, Oct. 30, 2014. Joyce was baptized into the Christian faith and continued in that same faith in Christ as she received God's Word and the Sacrament at Trinity Lutheran Church, her ...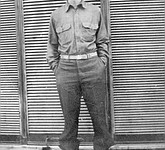 Spokane, Wash.
Carl Warren Paul, 101, formerly of Kamiah, Idaho, died Oct. 28, 2014, at Spokane, Wash. He was born in Windham, Mont., on Jan. 15, 1913, to Melissa May (Roe) and John Henry Paul. He was the third of eight children. ...
Grangeville, Idaho
Elizabeth G. "Beth" Fogarty, 63, of Grangeville passed away Tuesday, Oct. 28, 2014, at Syringa Hospital in Grangeville. She was born April 6, 1951, at Biloxi, Miss., to John Wesley and Mary Sue New. She attended school in Biloxi. She ...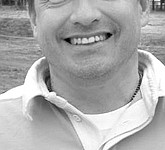 Encinitas, Calif.
David Allen McKenzie, Jr., 41, a former resident of Deer Park, Spokane and Pullman — with legions of friends — ended his life on Oct. 20, 2014, when he walked in front of a commuter train in Encinitas, Calif., not ...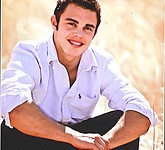 Grangeville, Idaho
Austin Jeffrey Blackmer passed away Nov. 2, 2014, in Boise, Idaho. He was born on Dec. 16, 1994, in Lewiston, Idaho. He attended school in Grangeville, Idaho, from kindergarten to senior year, graduating in 2013. Most of his closest friends ...