Wednesday, September 20, 2017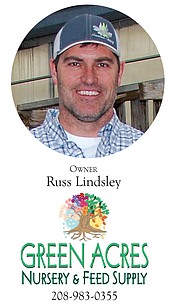 Is it September already? Where did the summer go? And what to do now with my yard?
As regional air quality continues to be an issue in many areas, your first and obvious concern in backyard work is limiting exposure, and in those instances, consider a dusk mask to reduce your smoke intake. But when in doubt, stay inside and perhaps take some of those tasks with you.
Prepping for fall, that can involve digging up your outdoor herbs and repotting them to bring inside. Clear an area in your garage, spread out newspapers and do that transplanting work where it's cooler and the smoke not so intense.
While you're out there, also dig up your bulbs – dahlias, begonias, and others – and prep them for cold weather storage.
Some work just needs to be done outside. Go through flowerbeds and dead-head those flowers and leaves. This is also a good time to start planting your late-season annuals, such as kale.
Harvest the remaining vegetables, and remove all the dead and dying foliage to prevent disease. Don't compost it; throw that in the garbage.
Still mowing your lawn? Keep that grass height at two-and-a-half inches, and maintain watering. Right now, you're working to prep your lawn to sustain itself through the winter. Assist that with applying a fall fertilizer to stimulate winter root development.
Right now is also a good time to plant trees and shrubs. Check with staff at Green Acres Nursery on what works best for your landscaping needs.
Latest stories
Latest video:
Neighborhood Experts: Idaho County Propane