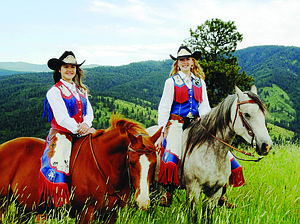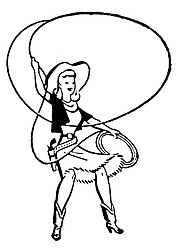 GRANGEVILLE — What's up with Border Days 2017? Well, here's some of the most recent news.
*
The Syringa Hospital Foundation Border Days Fun Run ("Firecracker" fun run) is set for Tuesday, July 4.
According to JoAnne Smith, executive director of the Syringa Hospital Foundation, there will be a new location and route for the fun run this year.
"After speaking with the police chief, we want to make some changes to make the minimal amount of road closures and maximize the use of the law enforcement staff who assist us," she said. "The new path will make the event much more safe for the runners."
Registration will be in the Umpqua Bank parking lot starting at 6:30 a.m. The race starts at 7:45 a.m. Stay tuned for details on the new route!
Proceeds from the race will help fund community projects including the annual Holiday Senior Luncheon.
*
The Border Days Show and Shine, sponsored by the Camas Prairie Cruisers, will be held Sunday, July 2, across the street from Pioneer Park. Sign-ups begin at 8 a.m., and the show is 9 a.m. to 3 p.m. Admission is free. For questions call Annelle at 983-2333.
*
Grangeville High School's class of 1987 will celebrate its 30th reunion during Border Days this year.
The group will take a jet boat trip on the Snake River Saturday, July 1, 8 a.m. to 4 p.m.
Sunday, July 2, they will meet at 1:15 p.m. at Baker Truck Service (218 North C Street) to be in the 2 p.m. parade.
A casual no-host dinner will be held at Red's River Cafe in White Bird, 105 River St., at 5 p.m.; families welcome.
For details see the GHS Class of '87 30th Reunion page on Facebook or call Melodie Hazelbaker Worthington at 866-7236.
*
GHS's class of 1997 will hold its 20th reunion activities during Border Days as well. The group will take a rafting trip out of Riggins noon on July 2 with Mountain River Outfitting.
Monday, July 3, they will have a float in the parade, followed by a 5 p.m. get-together at The Gallery.
For questions contact Matt Jessup at 983-3089 or e-mail matt.jessup@gmail.com.
*
The Annual All School Reunion for Grangeville High School will be held following the parade Monday, July 3, at the Grangeville Gun Club. Bring a beverage of choice and any snack to share. For details see the Facebook page "You know you grew up in Grangeville Idaho if …."
*
The Border Days Royalty girls had a little photo session with their horses Sunday afternoon, a beautiful day, at the Goldman family property just outside of Grangeville. Here you will see one of the photographer's favorite photos; look for more on-line and in papers for the next two weeks prior to Border Days.
More like this story

Latest stories
Latest video:
Grangeville defense stops McCall