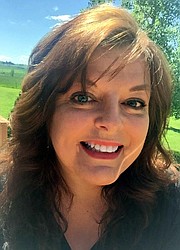 Kamiah Joint School District 304 has a unique opportunity to change the perspective of its community.
The slate can be wiped clean as Steve Higgins takes the helm as superintendent July 1.
Have there been tensions between the school district and the tribe? Perhaps. Has there been distrust from the community about how they feel money is being spent? Maybe. Have levies failed to pass for several years? Yes.
However, it's a new era. The coming school year will offer new administration, and someone who knows the school inside and out. Higgins is a product of Kamiah schools and still lives and farms in the school district. He has the inside track on what it's like to live and raise a family in the area, while also having the good fortune to have been on the "outside," employed by other local school districts, for a number of years.
This is the perfect opportunity for Kamiah patrons to be able to clear any past prejudices, come in with questions, yes, but a willingness to work toward the future, too, and climb on board for what can be a very positive and rewarding time for Kamiah schools.
Steve Higgins is one person, but, like the saying goes, "It takes a village." He will need the support of all those within the district – the board, staff, parents and students — to help continue the good that already exists in Kamiah schools, but to also start making positive changes from the past ideas that didn't work and address any existing challenges.
Stand up, get involved, make a difference in Kamiah. If not for you, then for the coming generations.
More like this story

Latest stories
Latest video:
Grangeville defense stops McCall