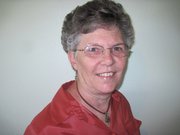 COTTONWOOD — Happy Mother's Day to all moms. I hope you have a special day.
Prairie students will soon be presenting their spring concerts for your listening pleasure. The Prairie Elementary concert, featuring students from grades preschool to sixth grade, will be Wednesday, May 14, at 1 p.m. in the Prairie Elementary gym. The Prairie Junior High and High School concert will be on Wednesday, May 21, at 7 p.m. in the Prairie High School gym. This concert will feature all music students in grades 7-12. You are all invited to attend.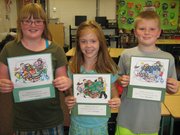 The Catholic Church canonized two new saints on April 27. In order to be called saints, there has to be proof by miracles that they are in Heaven. Pope John XXIII and Pope John Paul II are now in the ranks of listed saints. What a wonderful example they have been for everyone.
Mike Dill, a board member of the Museum of Winchester History, will be guiding a tour of the logging camps south of Winchester on May 23 and June 14. A bus with a loud speaker system will be used so Mike can narrate and answer questions about the history of the camps. The tour will begin at the museum in Winchester, 417 McBeth, at 9 a.m. with enlarged maps for a preview of the tour. At 10 a.m. the bus will leave and continue for about four hours. Bring a lunch with you. The cost is $10 per person. The bus will accommodate 30 people so reservations will need to be made in advance by calling Janene Alley at 924-7920 or e-mailing jaenedon@q.com. Payment needs to be made prior to the bus tour. Checks should be made payable to the Museum of Winchester History and can be sent to 2191 Airport Rd., Craigmont, ID 83523.
For Rent: Two newly constructed housing units at the corner of Greencreek Rd. and Old Highway 7. One is a condo for two families and the other is a single family unit. Only purple martins or bluebirds need apply. Good neighborhood, lots of fresh air.
First Communion day for the Tri-Parish second graders will be Sunday, May 11, which is also Mother's Day. Mass times will be switched for this day only. St. Anthony's in Greencreek will be at 8 a.m. The First Communion Mass will be in Cottonwood at St. Mary's at 10 a.m. Congratulations to all the First Communicants. Also, congratulations to all of those who were confirmed last week. Good job to Debbie Chicane and all those who helped with the ceremony.
Make plans to be in Cottonwood for the town-wide yard sales on May 17. There should be lots of them. You'll find everything you need and maybe even something you don't need, but have always wanted.
2014 Knights of Columbus Golf Tournament has been scheduled for July 26. We are again looking to area businesses and people to support this important event and its supporting causes. We are in need of teams, hole sponsors, and a main event sponsor. Please let us know if you are interested in sponsoring a team, a hole/tee box, or if you could be the main event sponsor!
More like this story

Latest stories
Latest video:
Neighborhood Experts: Idaho County Propane