Wednesday, March 12, 2014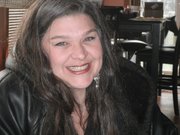 Help sought with annual Easter egg hunt
WHITE BIRD — This year the funding for the Easter egg hunt is really low, and it's just around the corner. Connie and Bill have been organizing this Easter egg hunt for all of us for many, many moons now. When money is low, they've been known to pull it out of their own pockets to compensate. Let's make sure they don't have to do that this year. If there is any way you can donate, drop it off at Canyon House or at Connie and Bill's house.
This Sunday is the Joe Wilson's Saint Patty's Breakfast! Come to the IOOF hall between 7:30 a.m. and 12:30 p.m. for some of the best pancakes, eggs and sausage made. The only thing I can think of better than Sunday breakfast, is Sunday breakfast when someone else does the cooking! This is a community event, sponsored by the White Bird Chamber and some of the proceeds of this breakfast will be donated to the White Bird EMTs in memory of Ada Wilson.
The White Bird women's social will be this Saturday. They will meet at the hall at 9 a.m. to help prepare for the community breakfast on Sunday. If you would like to be a part of this, feel free to show up ready to pitch in. Bring a sack lunch for the social or some of the women just eat at Mac's.
About eight men joined Pleasant View Baptist Church for breakfast last Saturday. The guys intend to get together every second Saturday for food and fellowship at 7-8 a.m. every month. Bring your appetite and join us. The Idaho Pathfinders Club will be having their hamburger ride to Pittsburg on Sunday also. They will be serving hamburgers at Pittsburg Landing from 1-2:30 p.m. Cost is $5 a person and there is no sign-in time, or return time. There will be T-shirts and hats, and membership sign-up forms. They will also have a 50/50 drawing. Join in on your 4-wheeler or just take the beautiful drive in the comfort of your own rig. You might not be aware of how much you should be appreciating them. They do a lot of behind the scenes preserving some of our freedoms. Their meetings are at Hoot's Café on the first Wednesday of every month at 7 p.m. If you want to be a part of a really fun and great group, doing some good things for our community, check them out! For information you can call Dean or Brenda at 839-2303.
Canyon House will be celebrating its 11th anniversary on Saturday, March 22. There will be discounts throughout the entire store. Come in and sign up for the monthly drawing plus door prizes. You can also check out Canyon House on Facebook for information and more deals. Thanks so much to all of you who have made Canyon House so much fun for the last 11 years.
Cribbage this week brought in a big crowd of 22 players. Lydia got first place and Jim M. got second. Join in next week at the Silver Dollar at 2 p.m.
Happy birthday this week to: Kathy White, Ed Carlin, Paul Gennis, Patty McGarvin, Brandon Cook, Judy Reese, Colt Schacher, Travis Chandler, Pardner Jack Marek, Dillon Manaco, Sophia Martin, Todd Cullin, Jodi Monline and my friend, Lonnie Lee.
Latest stories
Latest video:
Neighborhood Experts: Idaho County Propane