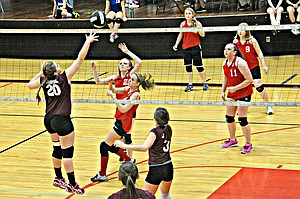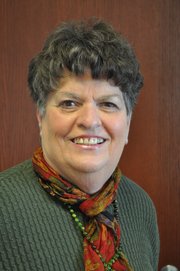 KOOSKIA/KAMIAH — Idaho absentee voting applications are available on-line. If you are a registered voter in Idaho, your can access an absentee ballot on-line at www.idahovotes.gov/clerk.htm , click on "voter registration and information," then on "absentee ballot." Print your ballot, fill it out and submit to the appropriate site. Ballot application must be requested at least six days before the election and must be delivered by mail or in person to: Idaho voters, Idaho County Elections 320 West Main St, Rm 5, Grangeville, ID 83530 or Lewis County, Lewis County Courthouse, 510 Oak St., Nezperce, ID 83543. Absentee ballots must be received in the clerk's office by 8 p.m. on election day. Be sure and vote either in person or by absentee. You can't be heard if you don't vote.
March 7, "What Are You Reading?" Now that winter is waning and many books have been read, Friends of the Kooskia Community Library are seeking local booklovers to share a short reading with the public in an open mike forum on Friday, March 7. A dozen readers will be allotted five minutes to introduce and read from a literary source which has inspired or informed. If you are interested in signing up to read, visit the library or call 926-4539 for the guidelines. The deadline to submit a reading is Feb. 28. Plan to join the readers for this family friendly evening of literary adventures at 6:30 p.m. in the Kooskia Community Library. The deadline for this has passed, but just in case, you might want to check to be sure, just possible they have a cancellation and could use you.
On March 8, the Kooskia Revitalization Team will have a fund-raiser at the Kooskia Community Center. It is a "Spudingo" baked potato bar with all the fixings, with desserts followed by bingo. Dinner will be from 5 until 7 p.m. for $7 adults and $5 children under age 10. Bingo will begin at 6 p.m. The money raised will help purchase an irrigation system to serve the Kooskia Kiosk which so proudly sits at the entrance to Kooskia at the junction of Highway 12 and 13. It has been there for 20 years, and is used by so many travelers to get information on our area. If you cannot attend, send your donations to Kooskia Revitalization Team, Attn: Joy Lee, Kooskia City Hall, Kooskia, ID 83539. Thanks to all of you who have worked so hard to make this a bright spot on our landscape.
What's Happening: Kamiah Senior Center serves meals on Monday, Wednesday and Friday, starting at noon. They have music on Monday and Friday at 11 a.m. Schedule a mammogram at the Kamiah Clinic, 935-2585.
Mammograms are by appointment and are done the second Wednesday of each month. In Kooskia, recycle on Thursday from 3:30 to 5 p.m., or Saturday from 10 a.m. until noon at the Recycle Center just across the bridge near where the old pole yard was. Be sure to separate items. The indoor Farmers' Market in Kamiah at the Mini Mall, 411 Main Street, which has My Health Food Store, Creative Spirit Gifts and Dreamweavers Salon, is open every Friday from 10 a.m. until 2 p.m. Lots of end-of-season fruits (apples) and baked goods.
Public is welcome and everyone is invited to sell their fruits, baked goods and vegetables. Call My Health Food Store at 935-2310 to sign up for a space, or get information. Kamiah Presbyterian Church will have their weekly free soup lunch, 11 a.m. until 1 p.m. on Thursday. Tahoe QRU will have their weekly "donut break" at their building on Leitch Creek Road from 9 a.m. until noon. Public is invited to stop and talk and meet the crew, your neighbors and enjoy the games. Bring your cribbage board and come on down. If you know or make news, give me a call.
More like this story

Latest stories
Latest video:
Neighborhood Experts: Idaho County Propane