Wednesday, February 26, 2014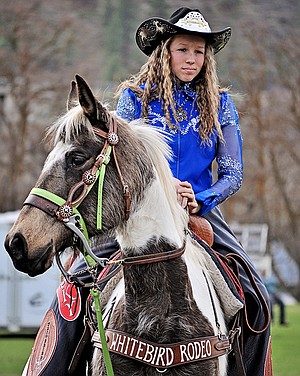 WHITE BIRD – White Bird Queen tryouts are set for Saturday, March 22, at the White Bird Rodeo Arena on U.S. Highway 95, starting at 1 p.m.
Eligible to apply are women between the ages of 14-18 who reside in Idaho, Adams or Lewis counties.
This year the White Bird Rodeo celebrates its 25th year; the event will be held June 13-14.
Contact Kami Fogleman, 983-1726 or 983-8779.
More like this story

Latest stories
Latest video:
Neighborhood Experts: Idaho County Propane