Wednesday, April 23, 2014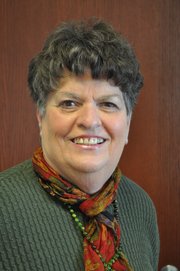 KOOSKIA/KAMIAH — Registration for the eighth annual Idaho Family Camp is now open. They will be holding family camp at Camp Cascade again this year located just south of Cascade, in the mountains, with camping and cabins available. Register early to be sure you can attend; space is limited. The entire family is welcome and there are activities for all ages. Contact them at www.idahocampcascade.org/ for information.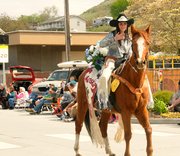 Clearwater Valley High School girls' softball team will be playing at Fenn Field near the Kooskia Elementary School, on Friday, April 25, at 4:30 p.m. against Prairie; and on May 1 they will play Grangeville at 4 p.m. This is a mostly freshmen team and surely needs your support. Come out and let the girls know how proud of them you are and help make enough noise to get them inspired.
What's Happening: Kamiah Senior Center serves meals on Monday, Wednesday and Friday, starting at noon. They have music on Monday and Friday at 11 a.m. Schedule your digital mammogram at the Kamiah Clinic, 935-2585. Mammograms are by appointment and are done the second Wednesday of each month. In Kooskia recycle on Thursday from 3:30-5 p.m., or Saturday from 10 a.m. until noon at the Recycle Center just across the bridge near where the old pole yard was. Be sure to separate items. The Farmers' Market in Kamiah indoors at the Mini Mall, 411 Main Street, which has My Health Food Store, Creative Spirit Gifts, and DreamWeavers Salon, is open every Friday from 10 a.m. until 2 p.m.
Beginning to have bedding plants available and baked goods. Public is welcome, and everyone is invited to sell their fruits, veggies, baked goods and plants. Call My Health Food Store at 935-2310 to sign up for a space or get information. Kamiah Presbyterian Church will have their weekly free soup lunch, 11 a.m. until 1 p.m. on Thursday. Come to the Kooskia Park on Tuesdays and Thursdays from 6-7:30 p.m. for co-ed softball games at the Kooskia City Park. Games continue weekly through Labor Day. Come, enjoy the fun whether you play or watch. Call Ruth Mohr at 926-7203 for information. VFW bingo is April 25 at 6 p.m. at their building next door to Loving Hands Resale in Kamiah.
More like this story

Latest stories
Latest video:
Neighborhood Experts: Idaho County Propane