Wednesday, November 20, 2013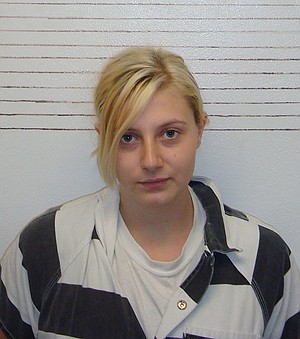 Riggins — A Riggins house fire has been determined deliberately set, and a 19-year-old Riggins woman is being charged with felony first-degree arson in the incident.
What is a preliminary hearing?
A preliminary hearing is held in the magistrate court on a felony charge to determine if the defendant should be bound over to the district court to stand trial.
If the magistrate judge determines that there is probable cause to believe that an offense has been committed and that the defendant committed the defense, the case is then presented to the district court.
Information from the Idaho Supreme Court "Media Guide for Reporters"
A preliminary hearing is next Monday, Nov. 25, for Athenna Cunningham-Buck. She is currently being held in the Idaho County Jail on $20,000 bond.
In an early morning incident Nov. 1, according to information from the Idaho County Sheriff's Office (ICSO) and District Court records, Cunningham-Buck is alleged to have intentionally set fires in the Kurt Pullen residence, 1304 North Salmon Drive, as he and his 4-year-old niece slept.
According to the investigation, Pullen reported seeing Cunningham-Buck in his bedroom that morning, around 1 a.m., attempting to remove a metal sculpture off his wall; Pullen told her to leave. Approximately 30 minutes later, Pullen awoke to his smoke detectors going off, opened his bedroom door and discovered the house was full of smoke. He found fires on his stove top and in his microwave, which he extinguished with a retractable water faucet.
Investigators found the remains of a disposable lighter on the stove, on which the burner had been placed on high; and the remains of a burning paper notebook in the microwave, which was set on maximum time. Additional fire char and scorch marks were also found at the bottom of the range and at the bottom of a wooden closet door.
Cunningham-Buck was initially questioned about the incident that night, when she was subsequently cited for underage consumption of alcohol. After interviews with witnesses and again with Cunningham-Buck, she was arrested last Friday, Nov. 15, on the arson charge.
ICSO Corporal Justin Scuka, Deputy Chris Williams, and detectives Lt. Jerry Johnson and Brian Hewson investigated the case.
More like this story
Latest stories
Latest video:
Saturday Accidents on US Highway 95