Wednesday, November 20, 2013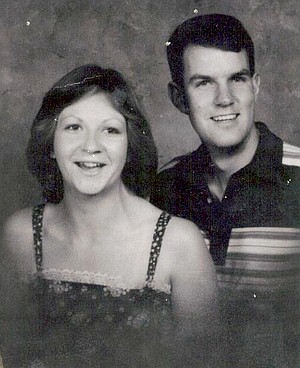 Bryan Lankford, along with his brother Mark Lankford, brutally murdered Cheryl and Robert Bravence on June 21, 1983, at a campsite near Grangeville. Cheryl was a special education teacher and Robert was a captain in the Marine Corps. Following the murders, Bryan and Mark Lankford hid the bodies, stole Cheryl and Robert's camper van and credit cards, and went on a joyride. Cheryl and Robert were missing for three months; their bodies were not found until September of that year.
We, the families of Cheryl and Robert Bravence, are writing this letter to urge the citizens of Idaho to write letters of protest to the recent decision by the Idaho Commission of Pardons and Parole to grant Bryan Lankford parole in five years. The commission is meeting again in January 2014 to review its decision, and there is time for you to express your opinion to Governor Otter and to the parole commission.
Bryan Lankford is a violent criminal, an extreme danger to society. He has changed his story about his role in the murders on numerous occasions, according to how it suited his needs at the time. His statements and his word cannot be trusted.
Lankford was originally sentenced to death for the murders when convicted at his trial in 1984. His sentence was reduced by way of technicality, through appeal. We feel that he never should even be in the position where he can go free, as the original intent of his sentence was that he never walk free – that he should never have the opportunity to murder anyone else. Violent double murderers with a history of manipulation, and disrupting the prison and court system, such as Bryan Lankford, should never be released, period.
Bryan Lankford has never shown any remorse for his crimes, nor has he shown any sympathy to the victims' families and friends for his crimes. So why should a man this dangerous be released to the general public?
We feel that the parole commission granted the wish of a murderer over the rights of the victims, the victims' families, and the citizens of the State of Idaho.
If you feel Bryan Lankford should never be released from prison, we urge you to write to Governor Otter and the parole board. In your letter, please use the following details regarding the case:
Lankford, Bryan S., IDOC #20488, Idaho County Case #20157
Letters to Governor Otter can be mailed to:
Office of the Governor, Statehouse Mail, P.O. Box 83720, Boise, ID 83720
Letters to the Parole Commission can be mailed to:
Idaho Parole Commission, ATTN: Olivia Craven, 3056 Elder Street, Boise, ID 83705.
Judy, Kevin and Kerry Lehto, the family of Cheryl Bravence; and Lynette and Andy Bravence, the family of Robert Bravence.
More like this story

Latest stories
Latest video:
Neighborhood Experts: Idaho County Propane