Wednesday, December 11, 2013
KOOSKIA/KAMIAH — Do you have a sweater that has to be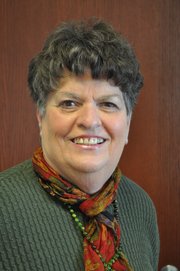 the champion of ugly sweaters? Well, here is your chance to finally make it worthwhile to wear it. On Friday, Dec. 20, everyone is invited to wear their ugliest sweater downtown Kamiah, show up at participating merchants and have it judged. Winner will have their picture in the Progress newspaper, a trophy, and a gift basket full of great items donated by local merchants and bragging rights. If you can make yourself wear it just one time outside your house, it might be worthwhile. If you cannot face the possibilities of having to wear it in public, there is a mail-in chance to win. Check the Progress for application information. However, we wish you would come to town and join the fun.
Clearwater Valley Elementary students are collecting food for "sharing boxes" which will be given out on Dec. 20. Take non-perishable food to the school before Dec. 19, to help members of the community who need assistance.
Sunday, Dec. 15, at 11 a.m., the Valley View Church of the Nazarene at milepost 69.5, will present "A Night to Remember," a Christmas cantata for children. On Dec. 13 and 14, at 7 p.m., the Life Center on Highway 12, will host the children's Christmas musical, "King of the Jungle." Do go see these and support the efforts of our local groups and organizations.
Two school concerts will be held this month. The CVES will hold their winter concert for grades K-5 on Thursday, Dec. 11, at 1 p.m. at the school, and CVHS/Junior High will be on Wednesday, Dec. 11, at 7 p.m. in the cafeteria. Do attend these events and support our kids.
What's happening this week: Kamiah Senior Center serves meals on Monday, Wednesday and Friday, starting at noon. They have music on Monday and Friday at 11 a.m. Schedule a mammogram at the Kamiah Clinic, 935-2585. Mammograms are by appointment and are done the second Wednesday of each month. The Recycle Center in Kooskia will be open Thursday from 3:30-5 p.m., or Saturday at 10 a.m. until noon at the Recycle Center just across the bridge near the old pole yard. Be sure to separate items. The VFW will hold their bingo games on Friday, Dec. 13, beginning at 6 p.m., at their building in Kamiah next door to Loving Hands Resale.
Harpster will have their annual Christmas program, on Sunday, Dec. 15, at 3 p.m., at their Community Building, with an old fashioned sing-a-long, poetry and stories of Christmas. Each person should bring one-half-dozen cookies to share after the program. Santa Claus will make an appearance with goodie sacks for the children.
There are lots of events happening the next two weeks, participate and take the children to help build memories. If you know or make news, let me know.
More like this story

Latest stories
Latest video:
Neighborhood Experts: Idaho County Propane