Wednesday, December 4, 2013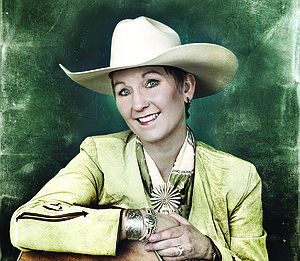 GRANGEVILLE — What's there to do on a cold December evening? How about an old-fashioned country cowboy gathering?
Gary and Judy Porter with Rid'n For the Cross Ministries invite everyone to their annual Cowboy Christmas gathering featuring special guest musician Joni Harms.
This year's event is set for Saturday, Dec. 7, 6 p.m. There is no cost; however, a love offering will be taken for Harms.
"We are very excited and grateful she is coming to bless us with her talents," Judy said.
Harms is a past recipient of multiple Academy of Western Arts awards including top honor for entertainer of the year in 2002 and female vocalist of the year in 2003, as well as the Song of the Year Award from the Western Music Association.
"We look forward to seeing you all at the barn for fun and fellowship and we bring the spirit of Christmas with a rich blend of cowboy Christmas music as well as a few traditional Christmas songs," added Gary.
The barn is located south of Grangeville at 43 Whitetail Drive. To get there head south past the golf course; past the Johnston Road cut-off turn right on Whitetail Drive. The Porters are the last place on the right with blue tin roofs. Bring a friend and bring finger-food to share.
Call 983-0112.
More like this story

Latest stories
Latest video:
Neighborhood Experts: Idaho County Propane